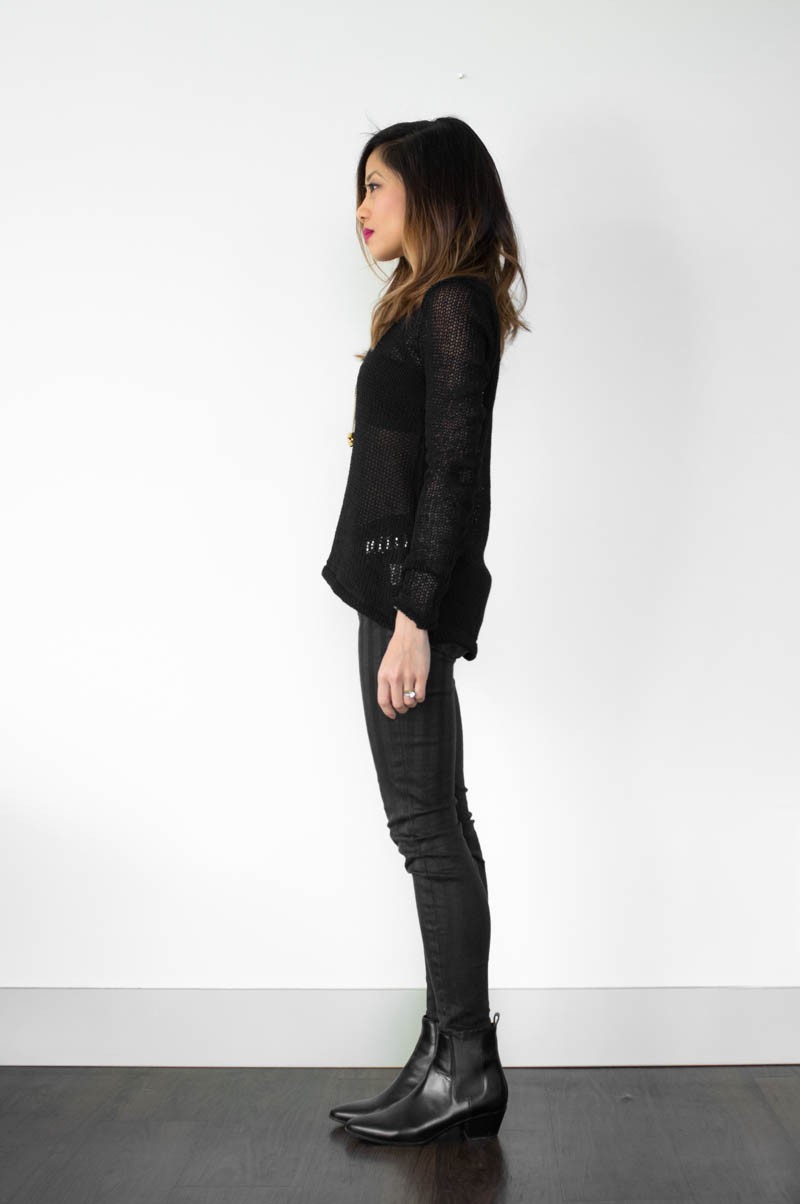 R13 sweater
Michi bra
Current/Elliott pants
Saint Laurent boots
Alexander McQueen necklace
Even though I love wearing black, even I feel a bit macabre when wearing black on black. A holey [black] sweater over a [black] bralette + black [on black] striped jeans helps to break up what would otherwise be giant black block. In essence, black under black over black on black. Black block. It's beautiful.
If a piece of clothing comes in multiple colors, 75% of the time, I want the black one. It always just looks the best to me! The problem with preferring black is that you end up with a bunch of black tops to pair with your pants – which are, of course, comprised almost entirely of black jeans. WELL. The phrase "I'm trying to wear more color" gives my heart a flutter of anxiety (do I HAVE to?), so I guess "funereal" will be theme for the foreseable future.
SHOP THE POST | striped denim